About
Our B&B is located on the foothills of the Alps in a strategic position: you can enjoy a beautiful view of the plain of Veneto and Friuli, and it is certainly a ideal starting point for excursions to Cansiglio, Caorle, Bibione Lignano, Jesolo, Piancavallo, Venice, Treviso, Udine and Trieste.
Informations about our rooms
We offer comfortable and spacious rooms. Each room bears the name of a plant from our garden.
Each room has a private bathroom, desk, wardrobe, TV, air conditioning and Wi-Fi internet connection.
Ideal for business travelers but also for families who want to enjoy a relaxing stay in our stylish accommodations.
Due to the size of the rooms, our house is ideal for families and smaller groups.
What We Do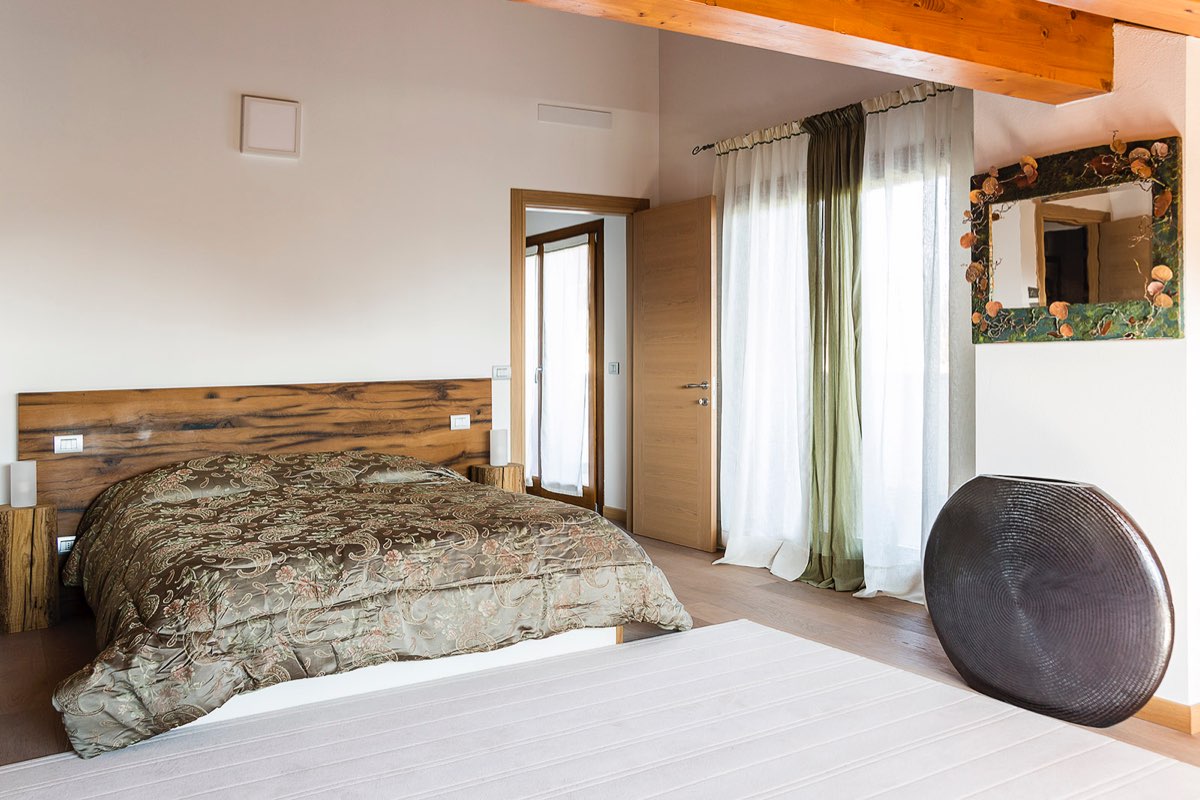 Suites
We also offer to our guests two different suites. The one with a large terrace and panoramic views with a seating area, the other with a terrace, walk-in closet, bathroom with two sinks, shower and a large Jacuzzi.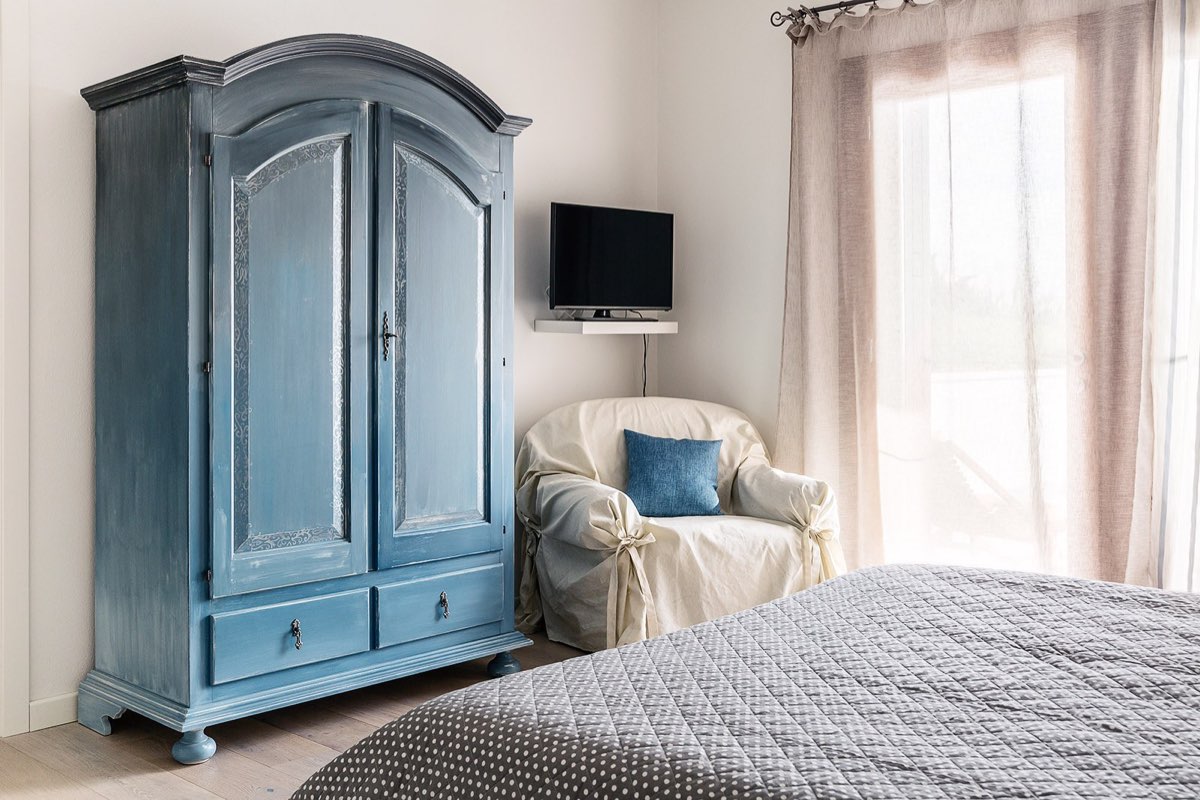 Room
The other rooms are spacious, brightly lit, comfortable and with many stylish details. Ideal for all who want to relax.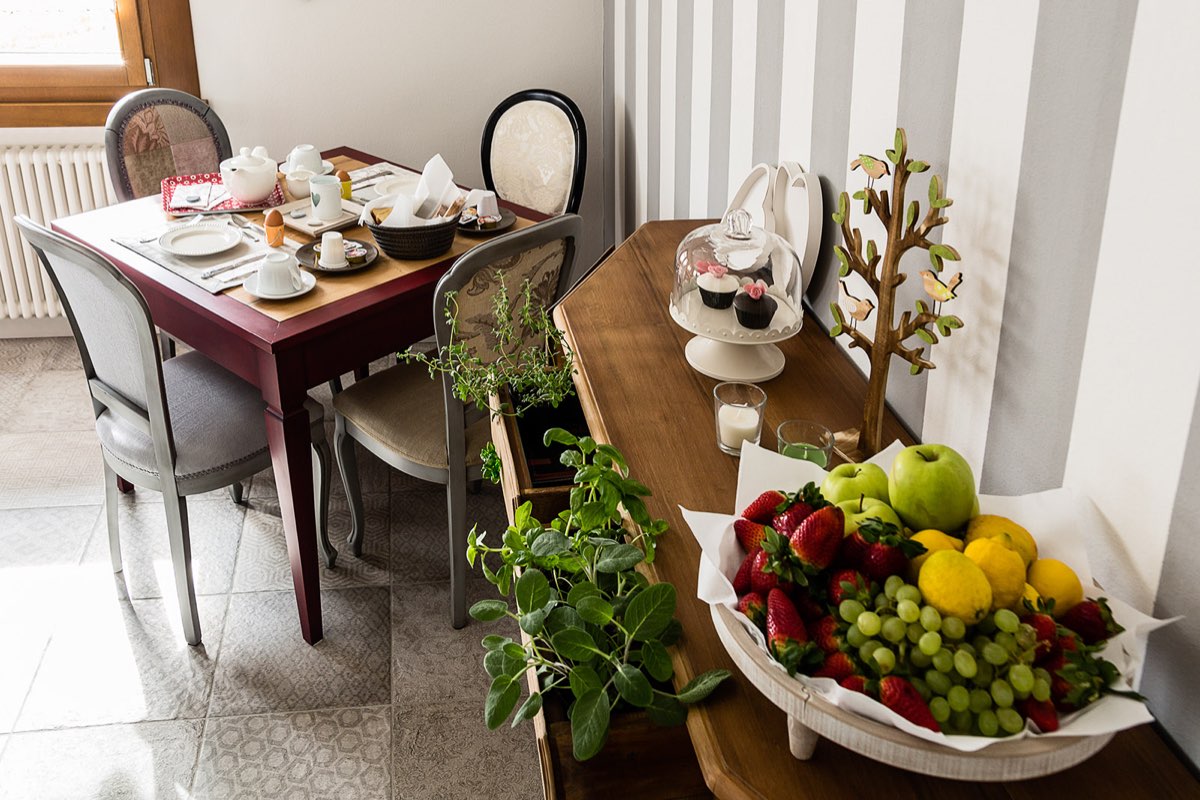 Breakfast
Breakfast is served in a large room, and in summer on the large sunny terrace with panoramic view.
Who We Are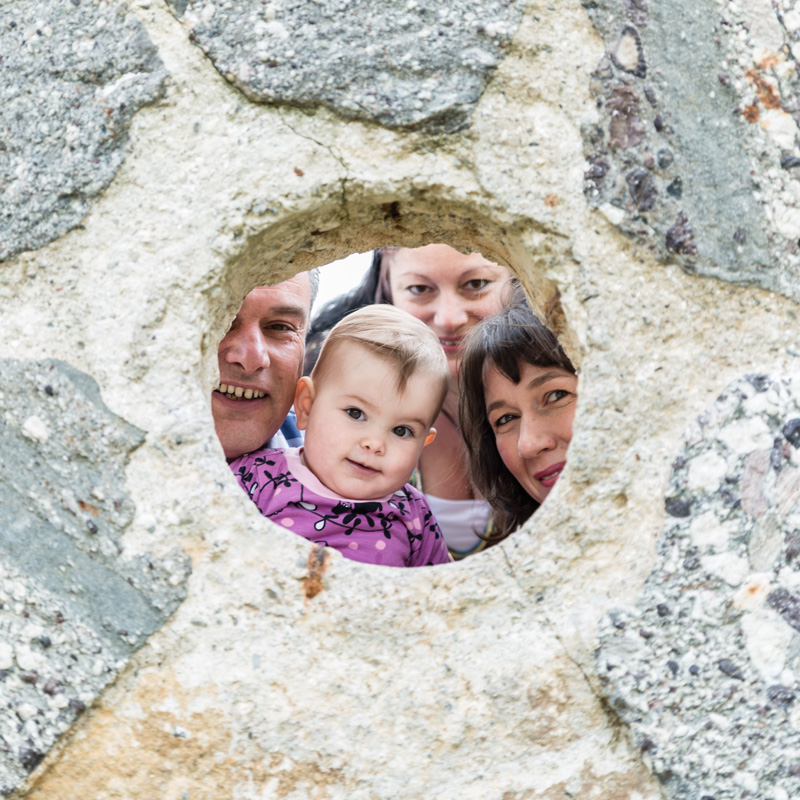 Stefania, Anna and Renato
Our B&B La Mola comes from a passion for life in harmony with nature and fort the love of our area; our house is natural and life friendly!